Analytics Tracking
1Kosmos has implemented an Analytics tracking capability for BlockID customers to identify and track events resulting from Developer use cases in our Developer Experience sandbox. A tenant administrator is able to retrieve the events from inside the AdminX control plane for BlockID.
How can the events be tracked in AdminX?​
Please follow the steps below to start tracking events in AdminX:
Navigate to your AdminX instance and log in as a tenant or community Admin

Access the Event Logs page by clicking on Reports from the left-side menu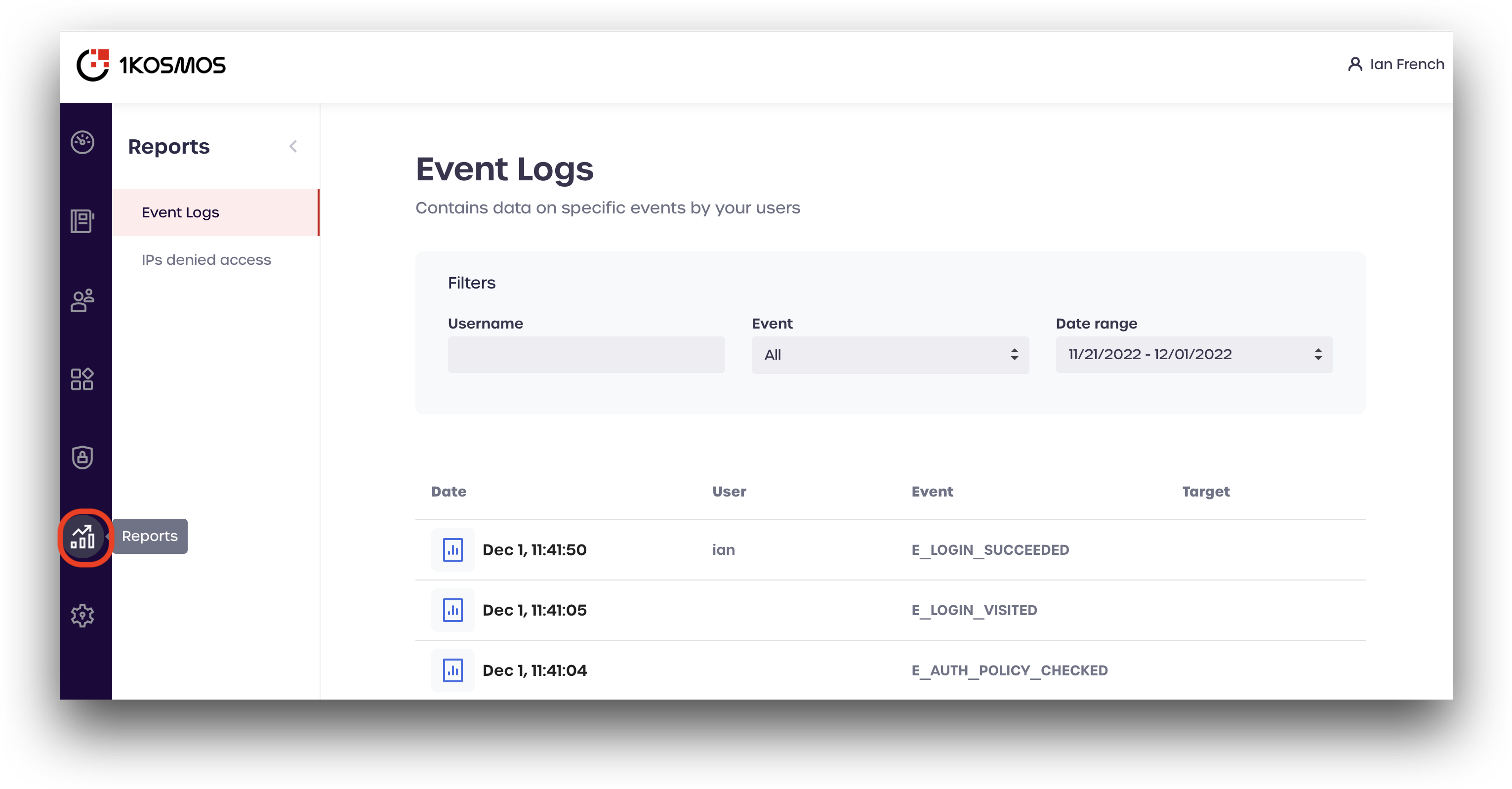 Click on any listed event to view details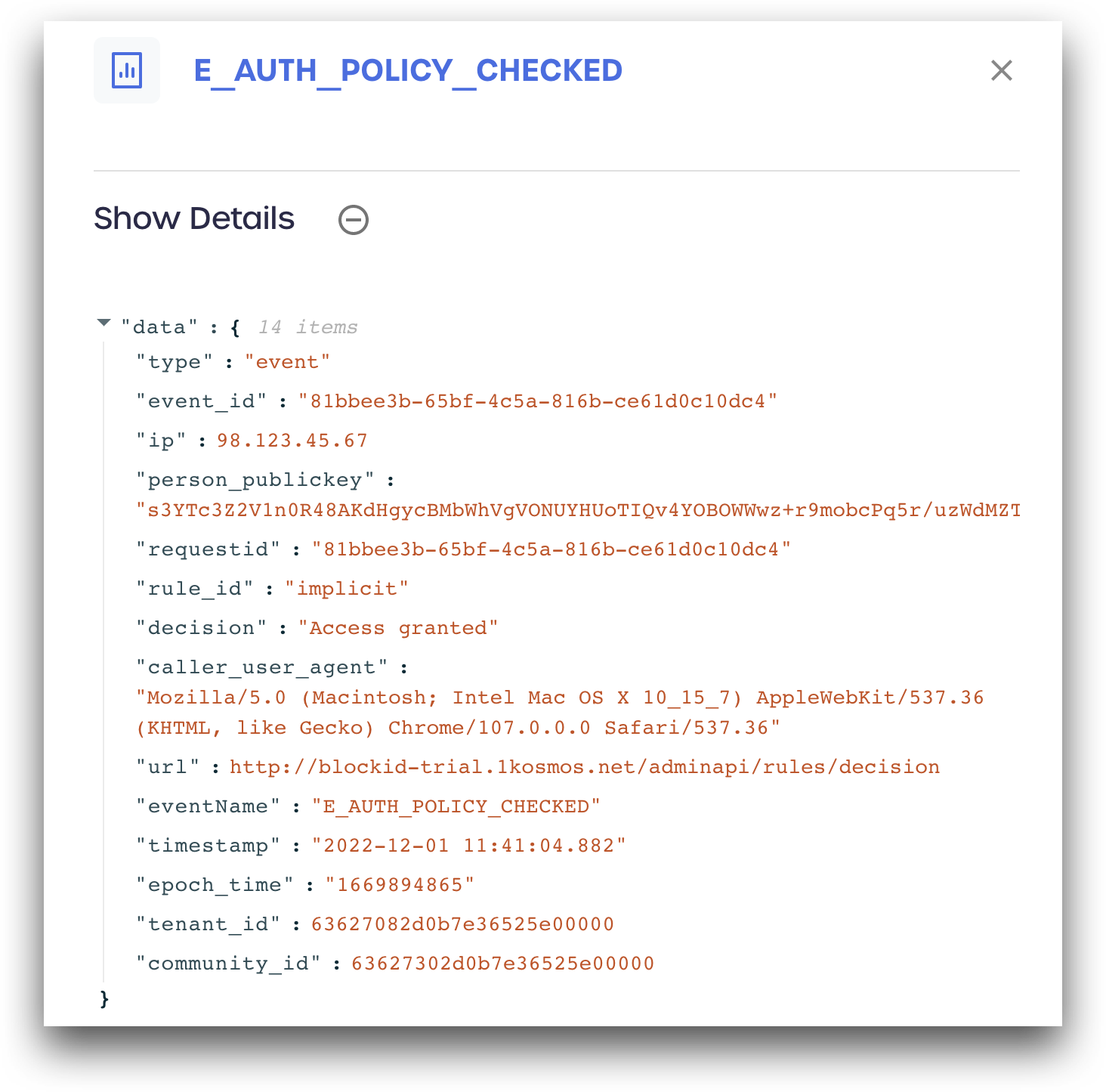 Authentication Events​
We've provided some real-world authentication events as examples below. BlockID Users can create their own events by navigating to their customer tenant and logging in using QR Codes, Username & Password + OTP, and Magic Links using Email.
Login Using QR Code​
Event created when a user successfully logs in by scanning a QR Code with the BlockID Mobile Application: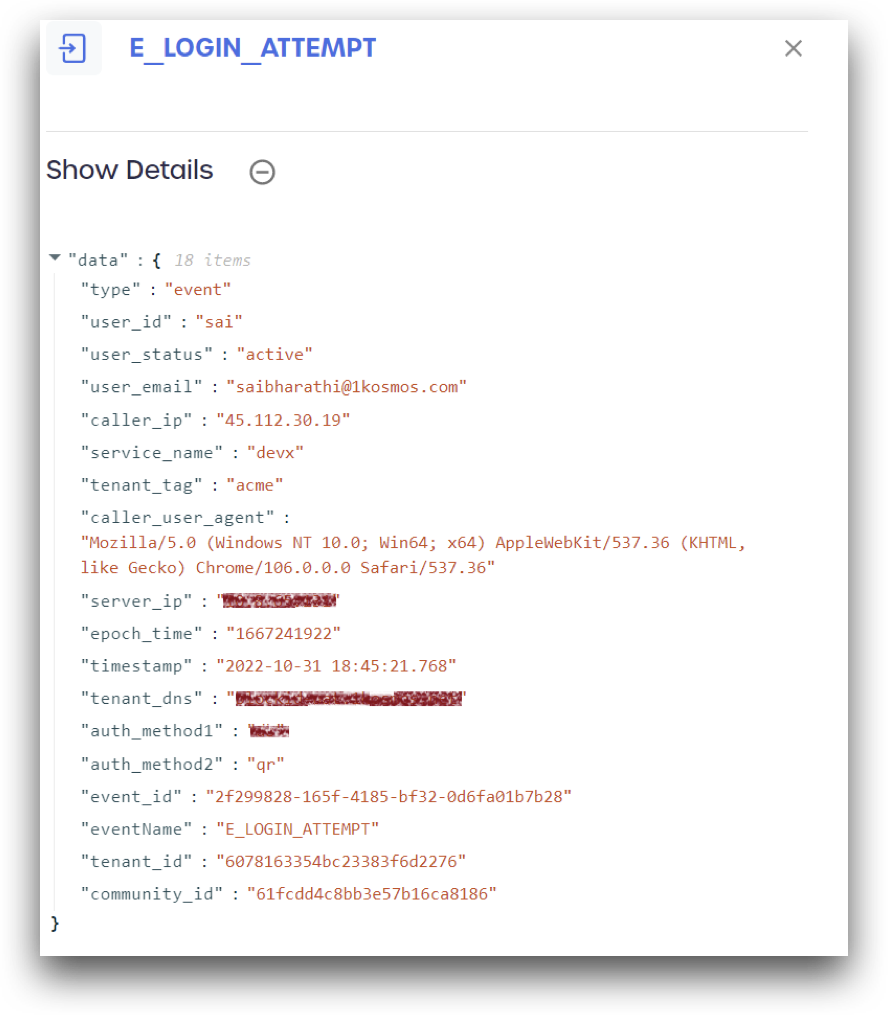 Login via Magic Link to Registered Email Address​
The event was created when a user was sent an invitation to their registered email address containing a Magic Link.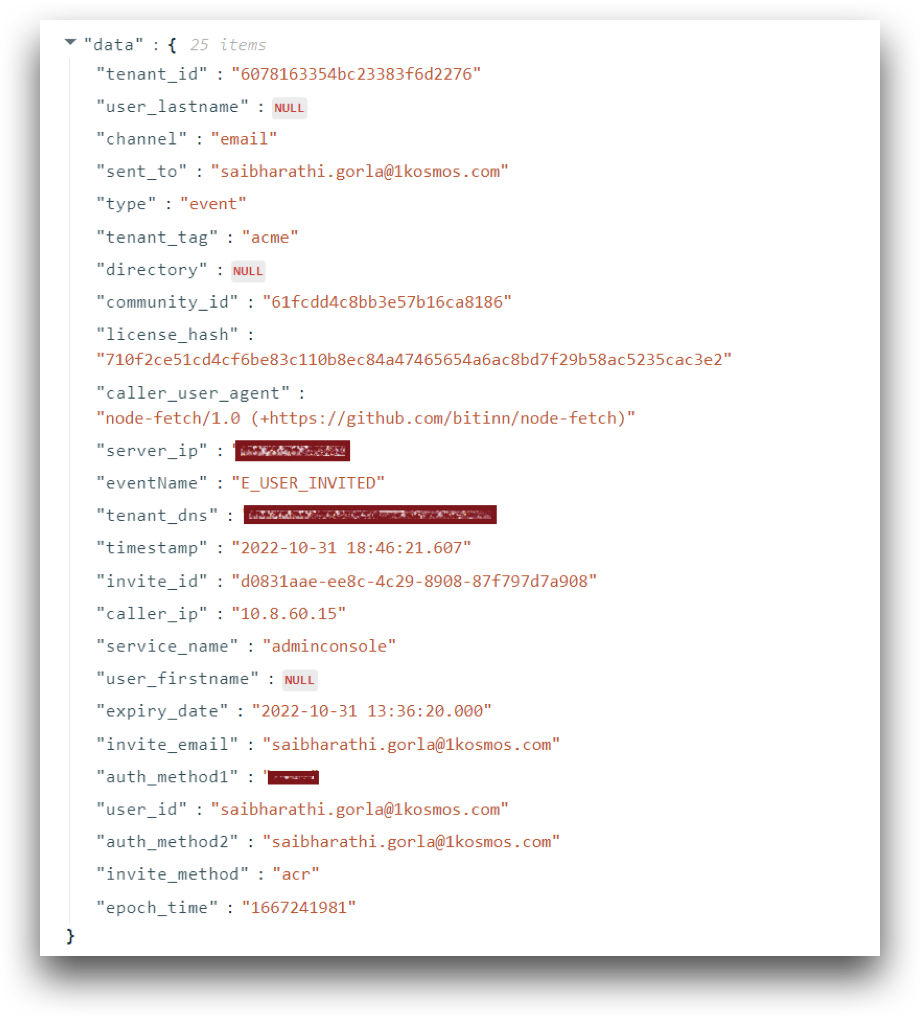 Event created when the user successfully logged in by clicking and redeeming the Magic Link: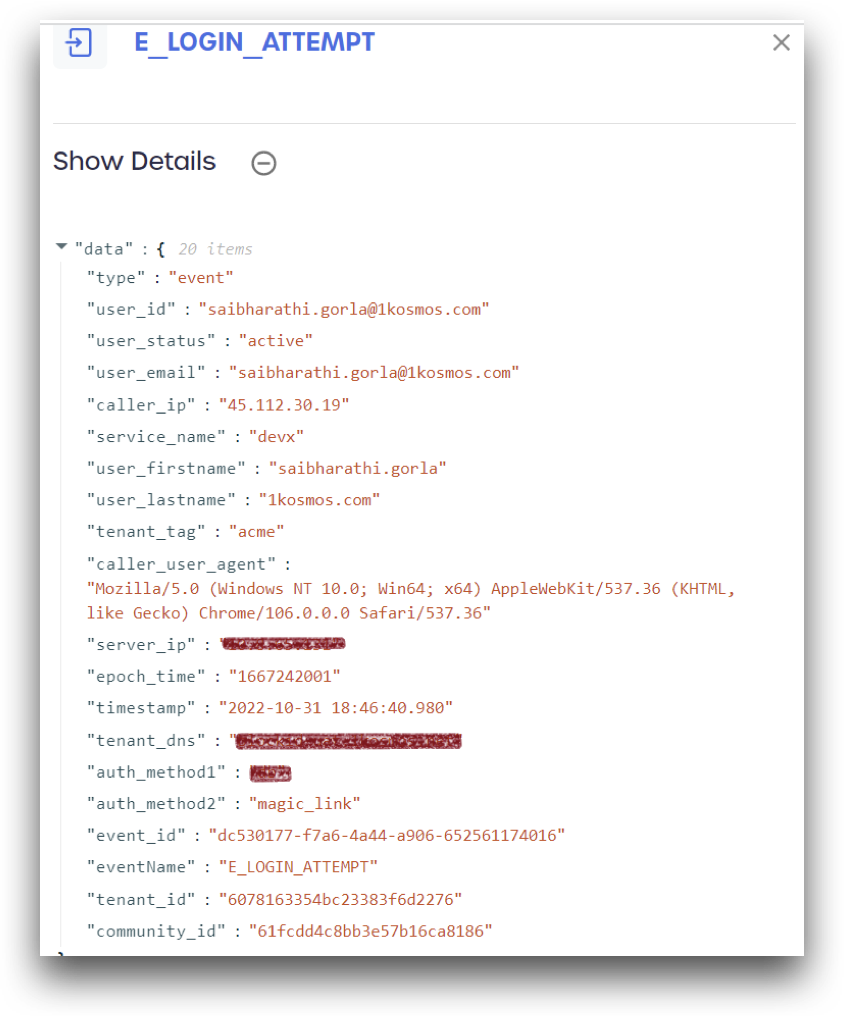 Sandbox Events​
Passwordless​
Event created by scanning the QR Code on the DevX Sandbox Passwordless page: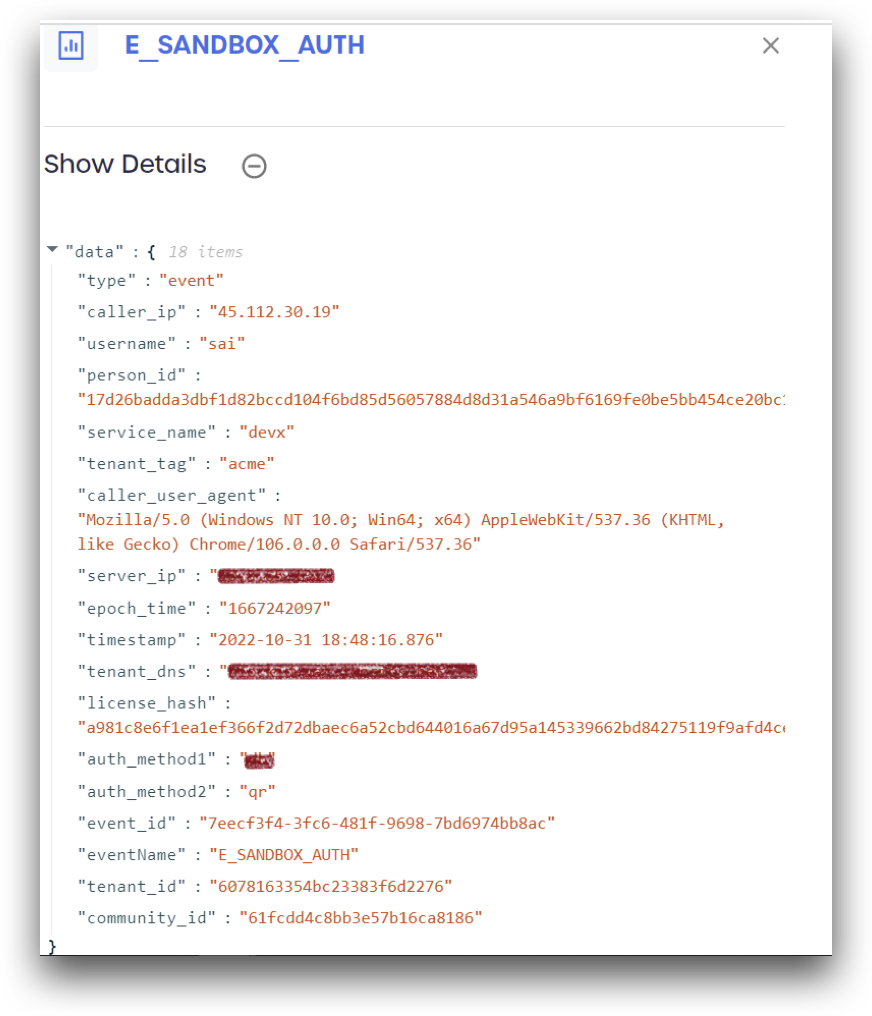 FIDO WebAuthn​
The event captured when the user registered a platform authenticator on the DevX Sandbox FIDO Webauthn page: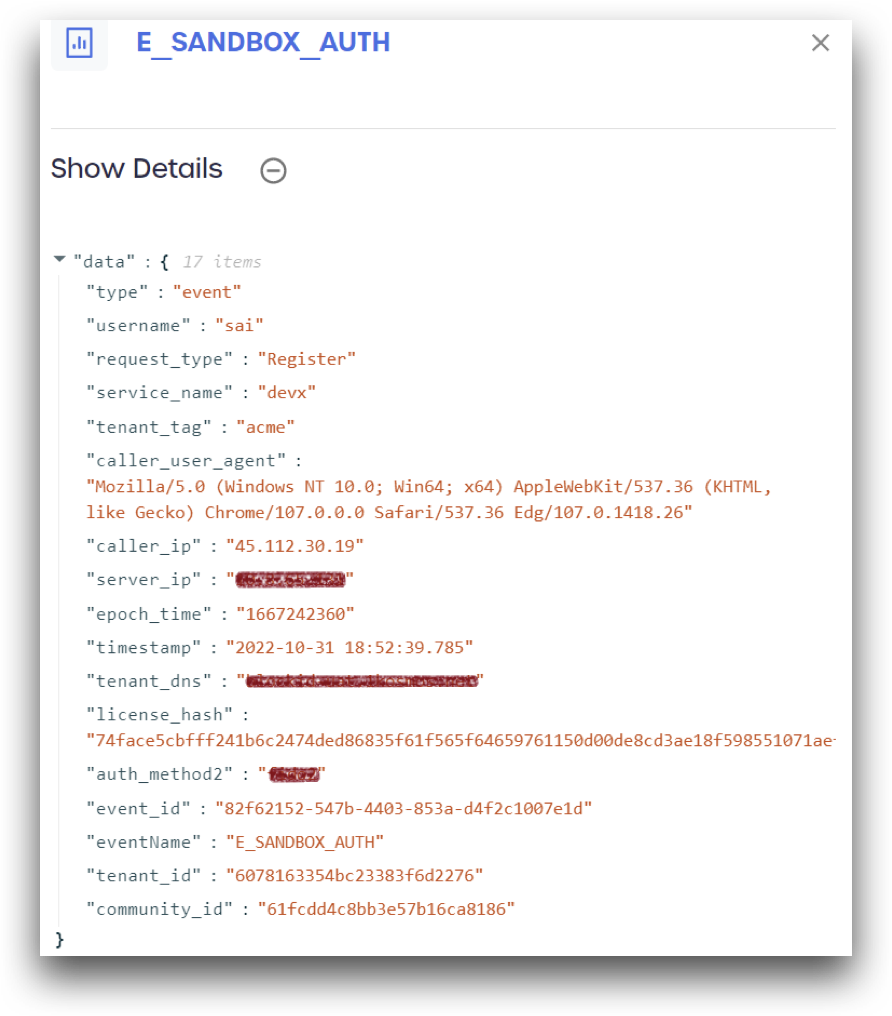 The event captured when user authenticates using the registered platform authenticator fido device: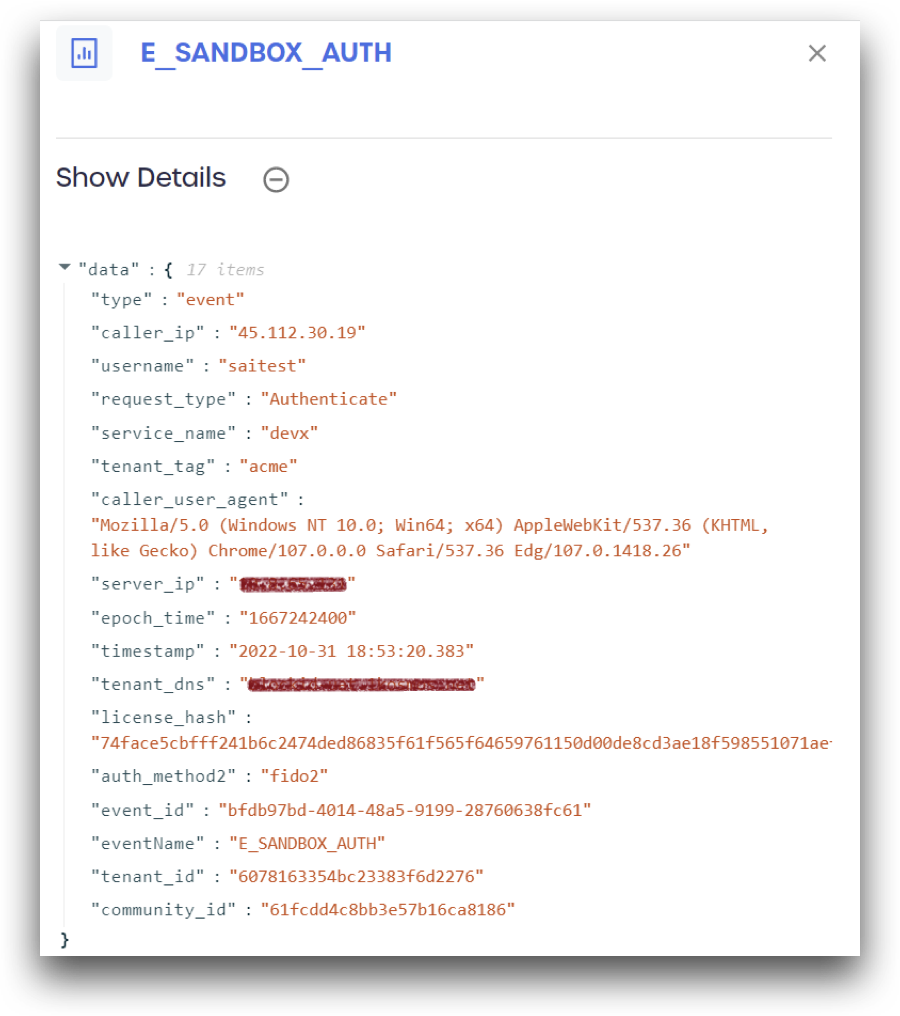 Magic Links​
The event captured when the user registers a dummy account with a valid email address: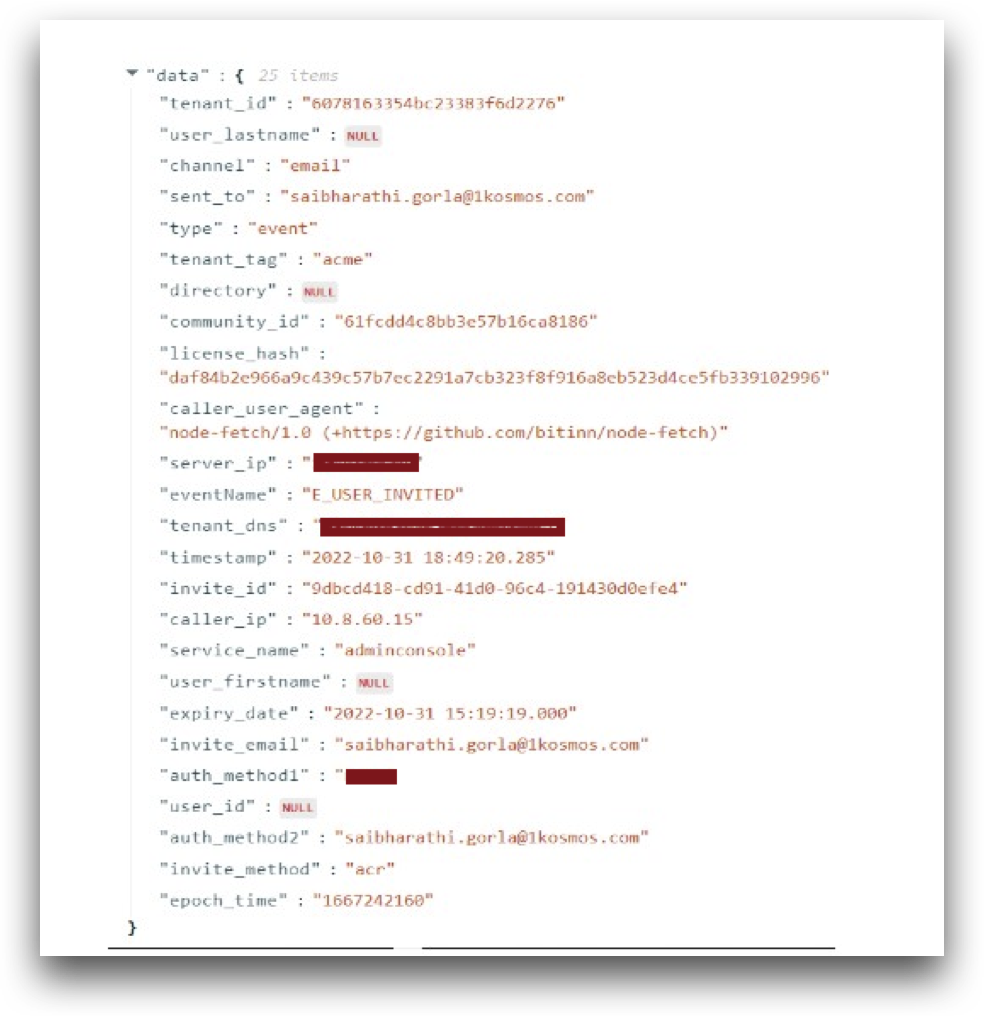 The event captured when the user redeems the magic link and authenticates to the sandbox: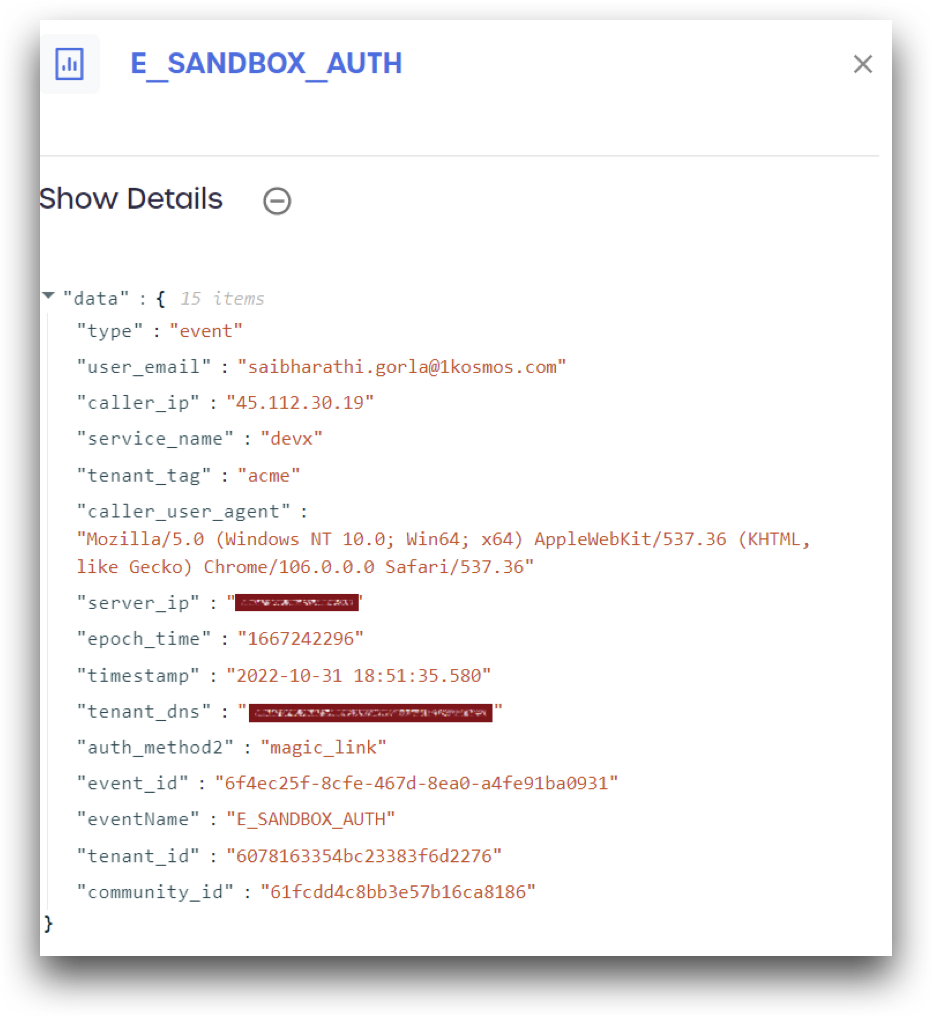 Driver License Verify​
The event captured when the user scans their driver's license on the DevX Sandbox Driver License Verify page: