1Kosmos DevX SDK Documentation
The BlockID Developer SDK allows you to easily integrate BlockID services into your development platform. We currently support NodeJS, PHP, Java, and .NET.
Getting Started​
In order to configure and use the SDK, you will need the following information from your BlockID Developer Dashboard:
Your Email Address
Your License Key
Tenant DNS
Community Name
IDVerify API Key(dvcId)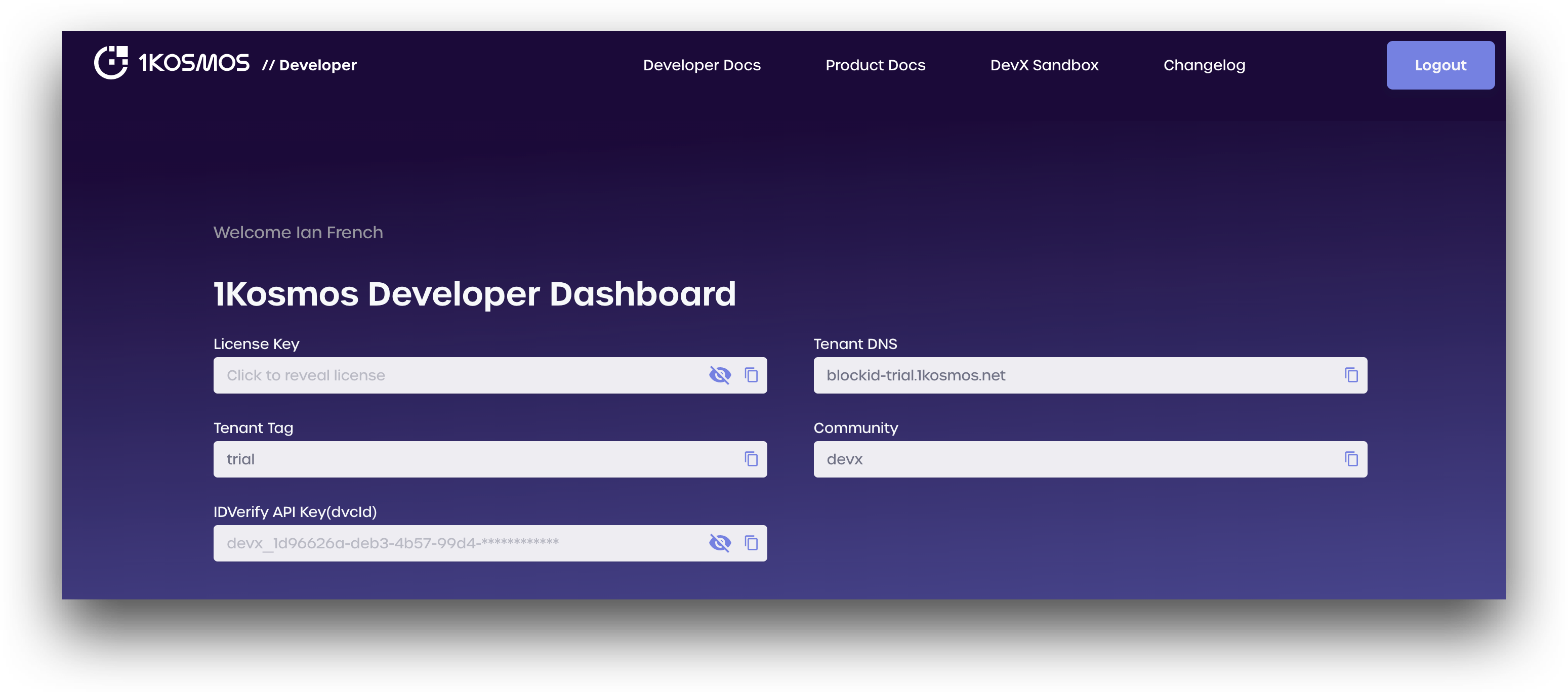 Install the BlockID SDK​
To get started, install the BlockID SDK for your preferred development environment. The BlockID SDK contains all the necessary libraries and functions needed for secure communication between the BlockID API and user machines.